Election dates, voter registration deadlines, polling places and other election information can be overwhelming to even the most politically informed citizens in the United States. Local Board of Elections are often responsible for providing this information, but with no consistent or effective means of producing and distributing these important resources, voter turnout in local and off-year elections is low. Elections Rebranded is an exploration as to how Board of Elections could be better utilized as a means of reaching more citizens and increasing voter turnout through designed solutions. By creating a visual language along with clear and consistent guidelines for usage across a variety of mediums, this project improves accessibility and legibility of voter information and aims to give citizens access to the information they need to participate in democratic elections.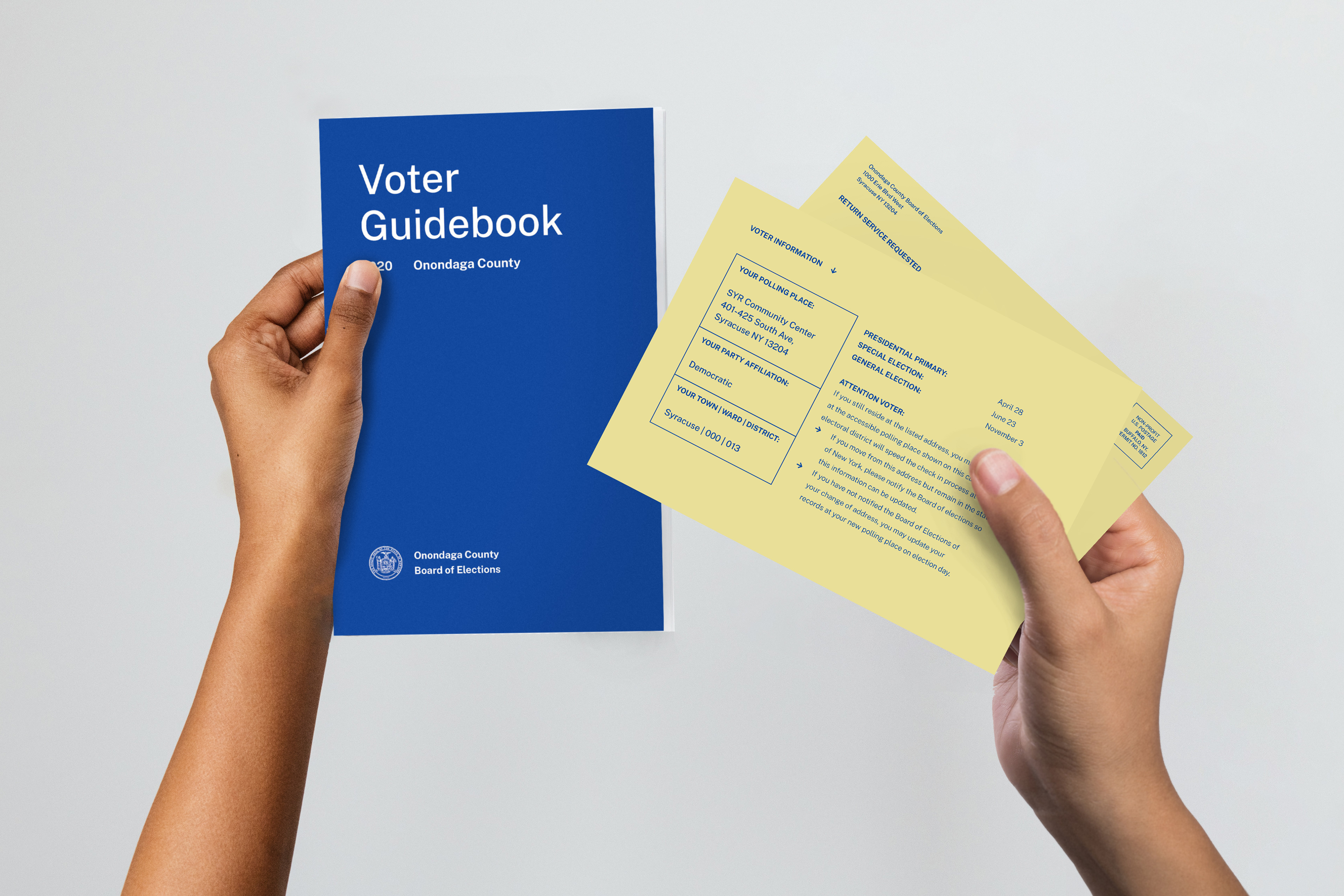 Elections rebranded redesigns election materials from the base up. Starting with iconography and developing a consistent and trustworthy visual system.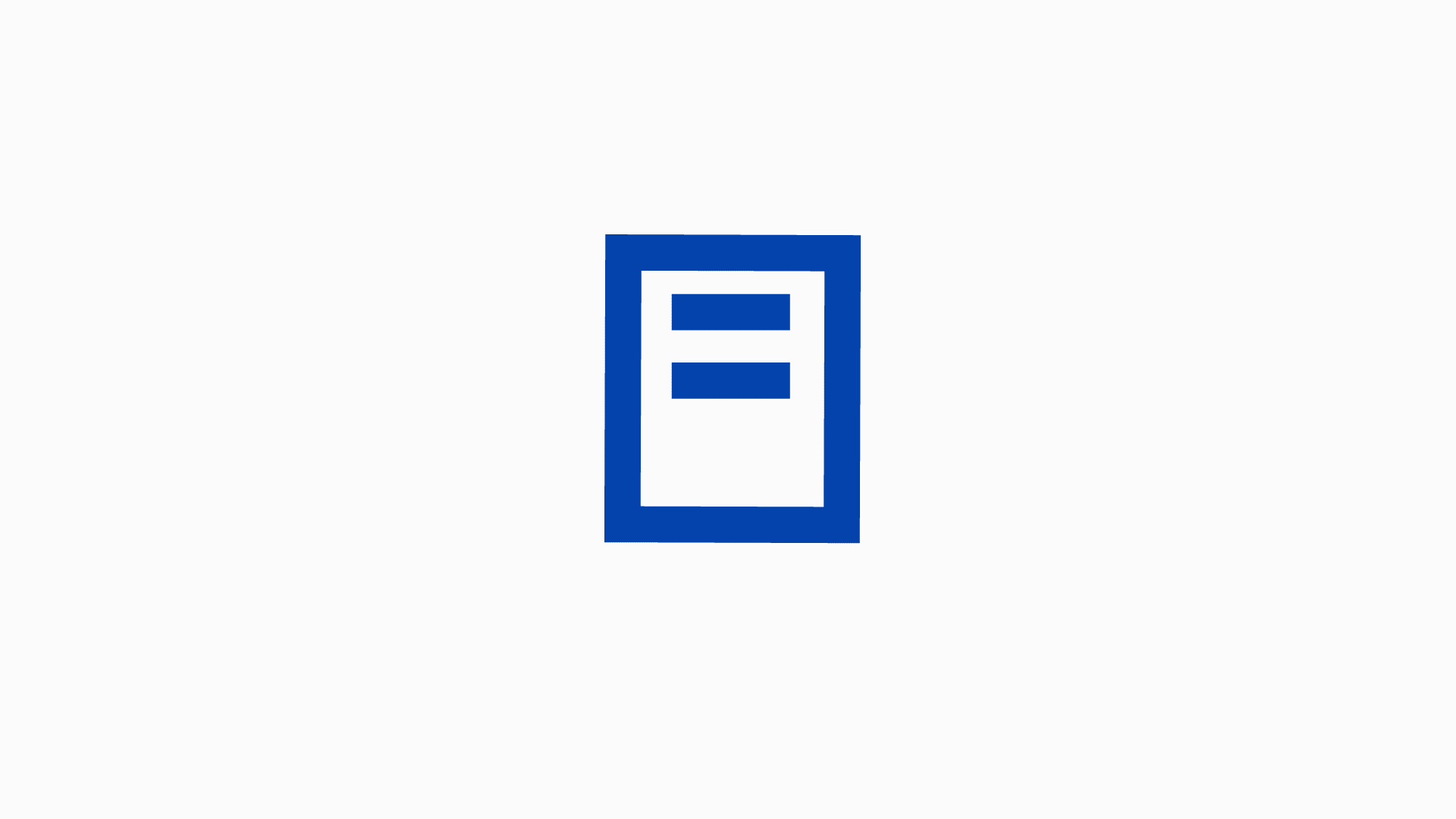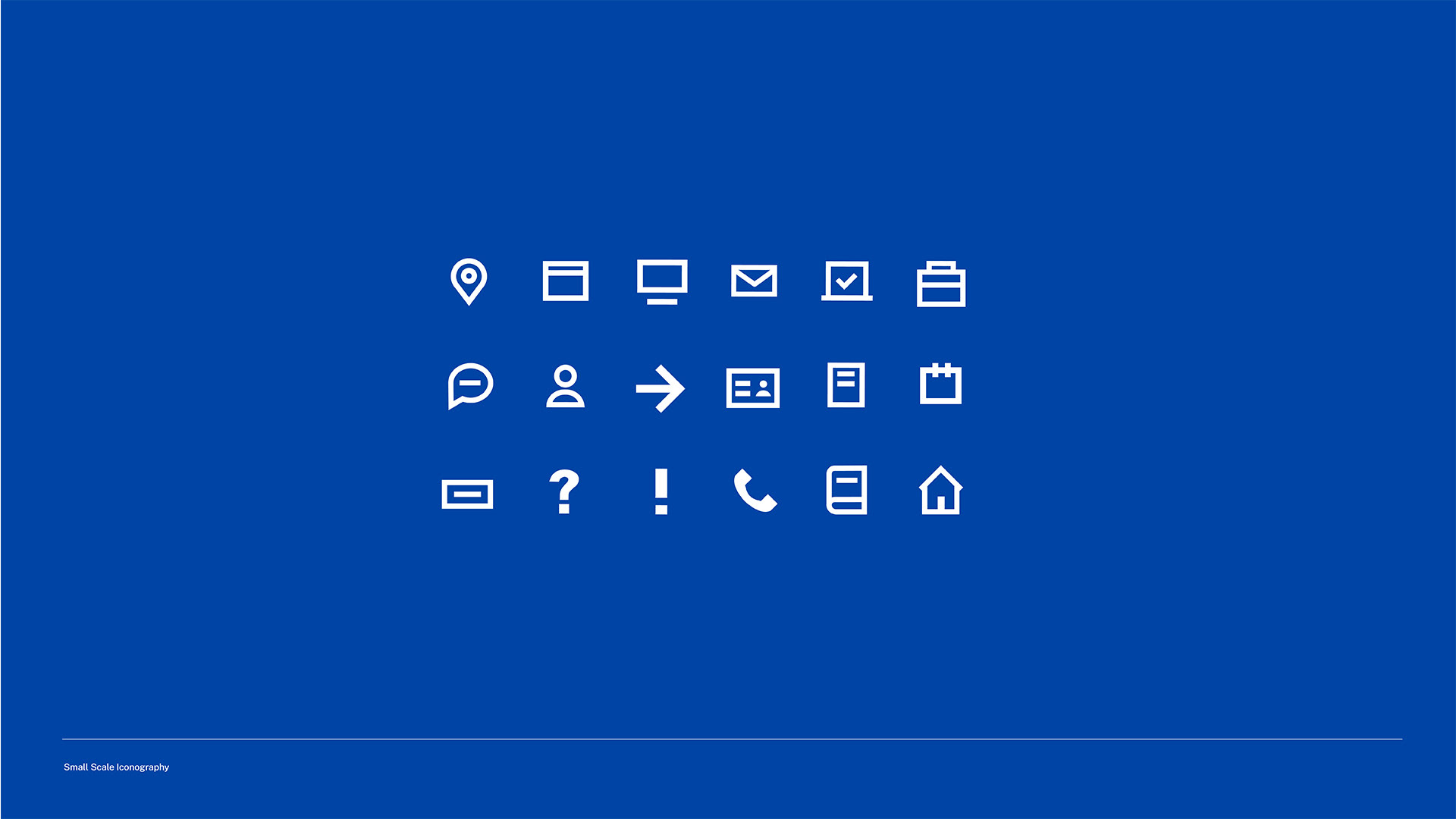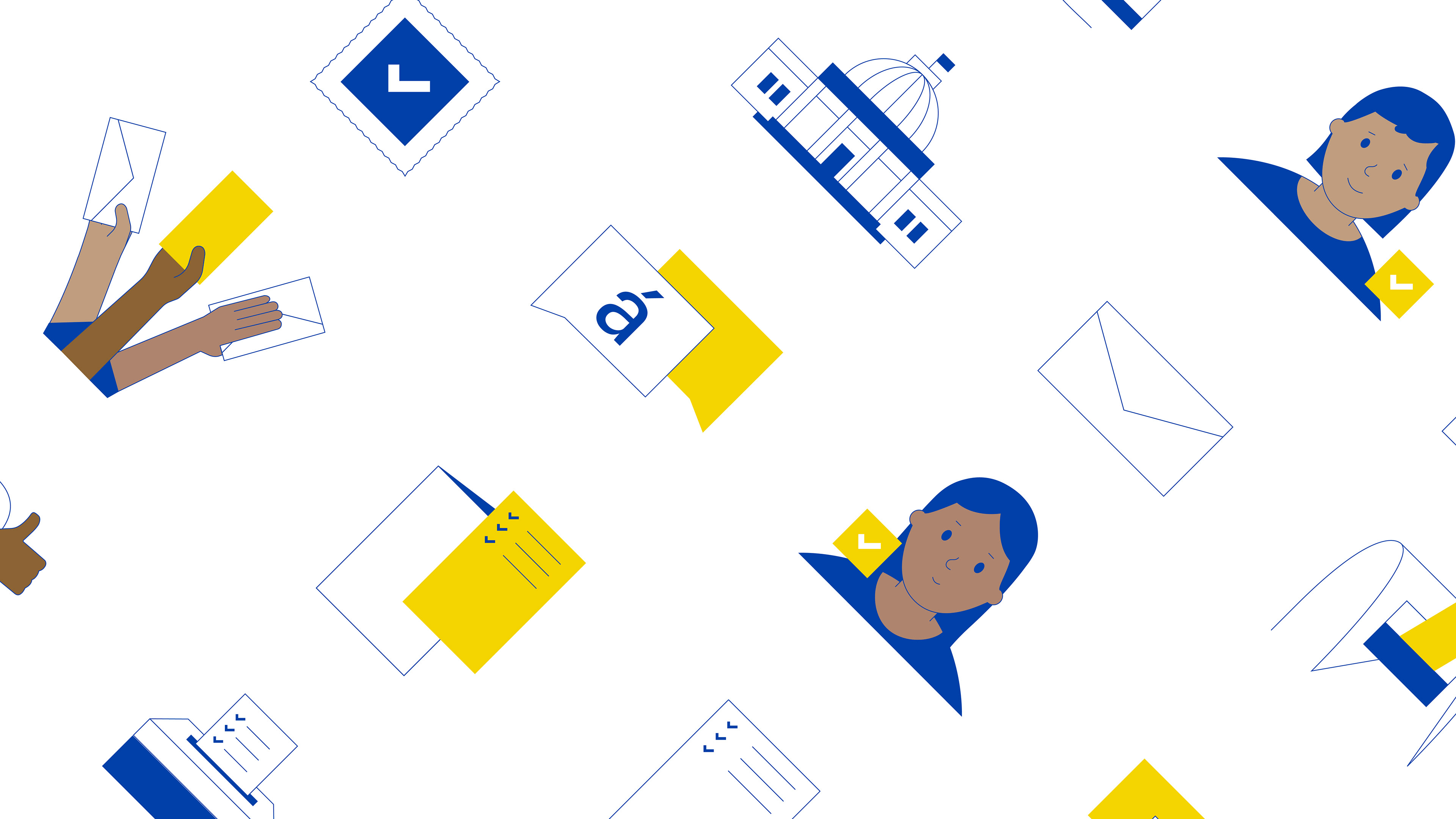 The project also aims to redefine ways in which voters receive information. By creating a wealth of resources including a voter guidebook and voter information card which are sent out annually, every voter will have the proper information to ensure they exercise their right to vote.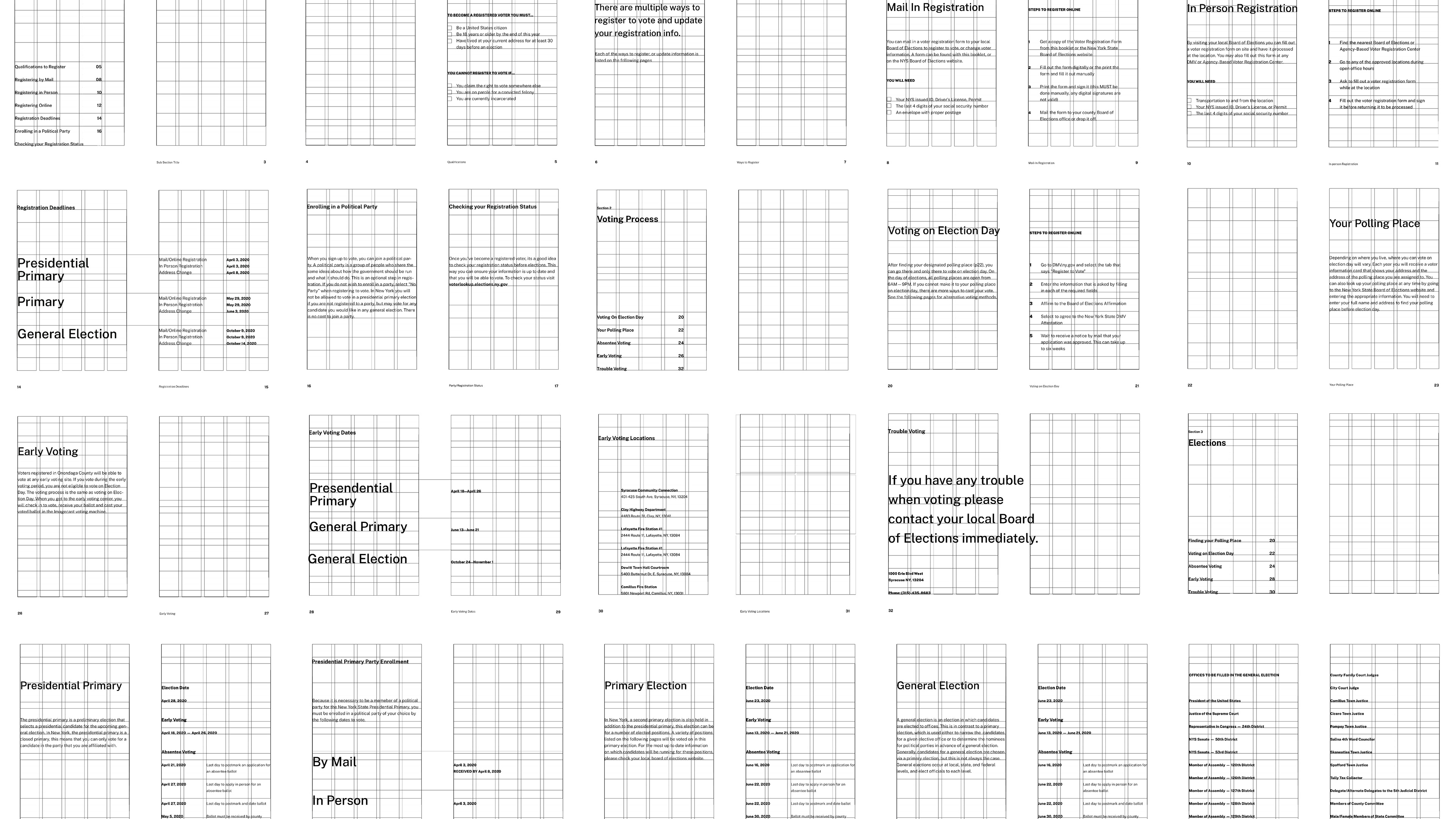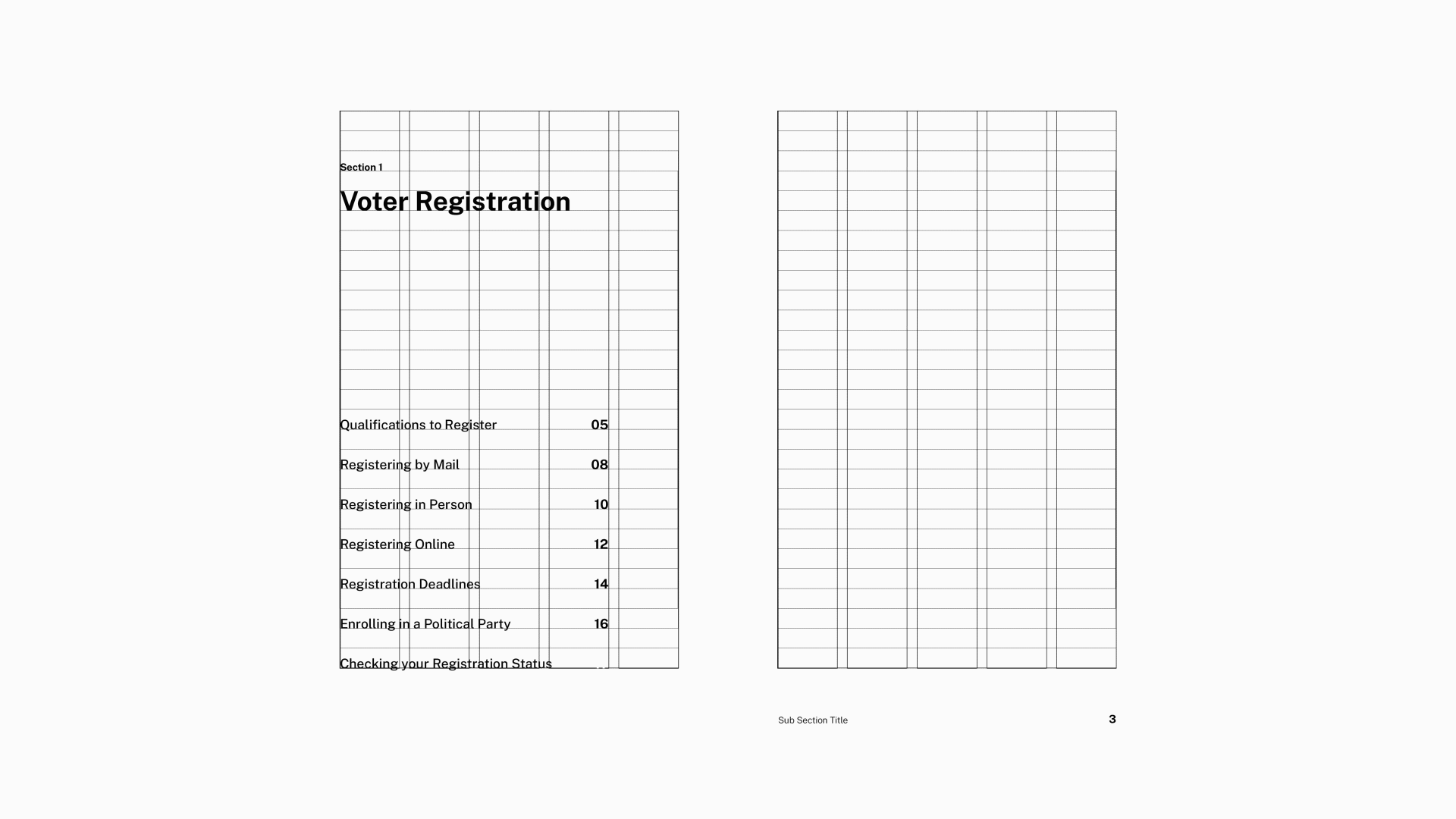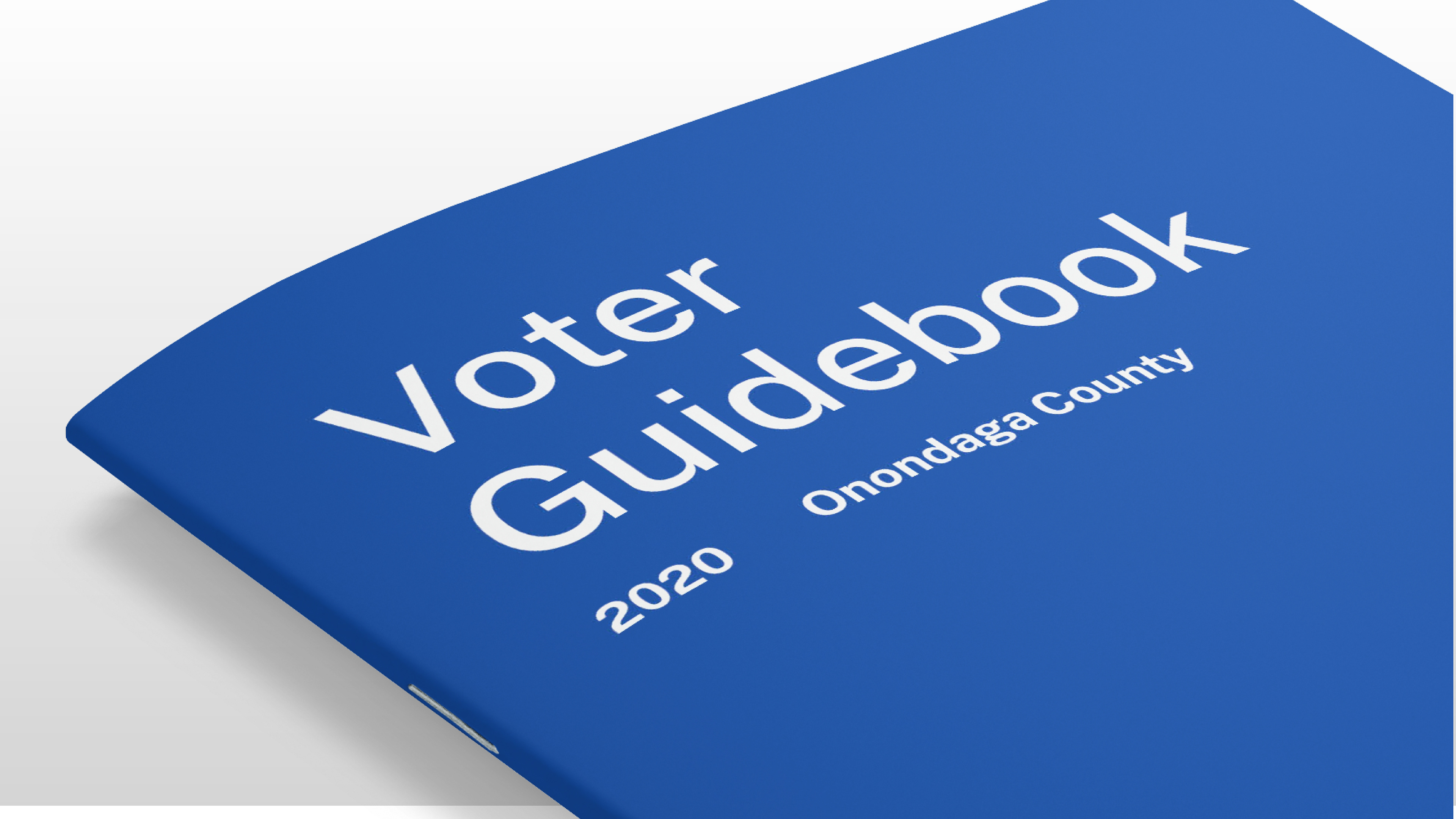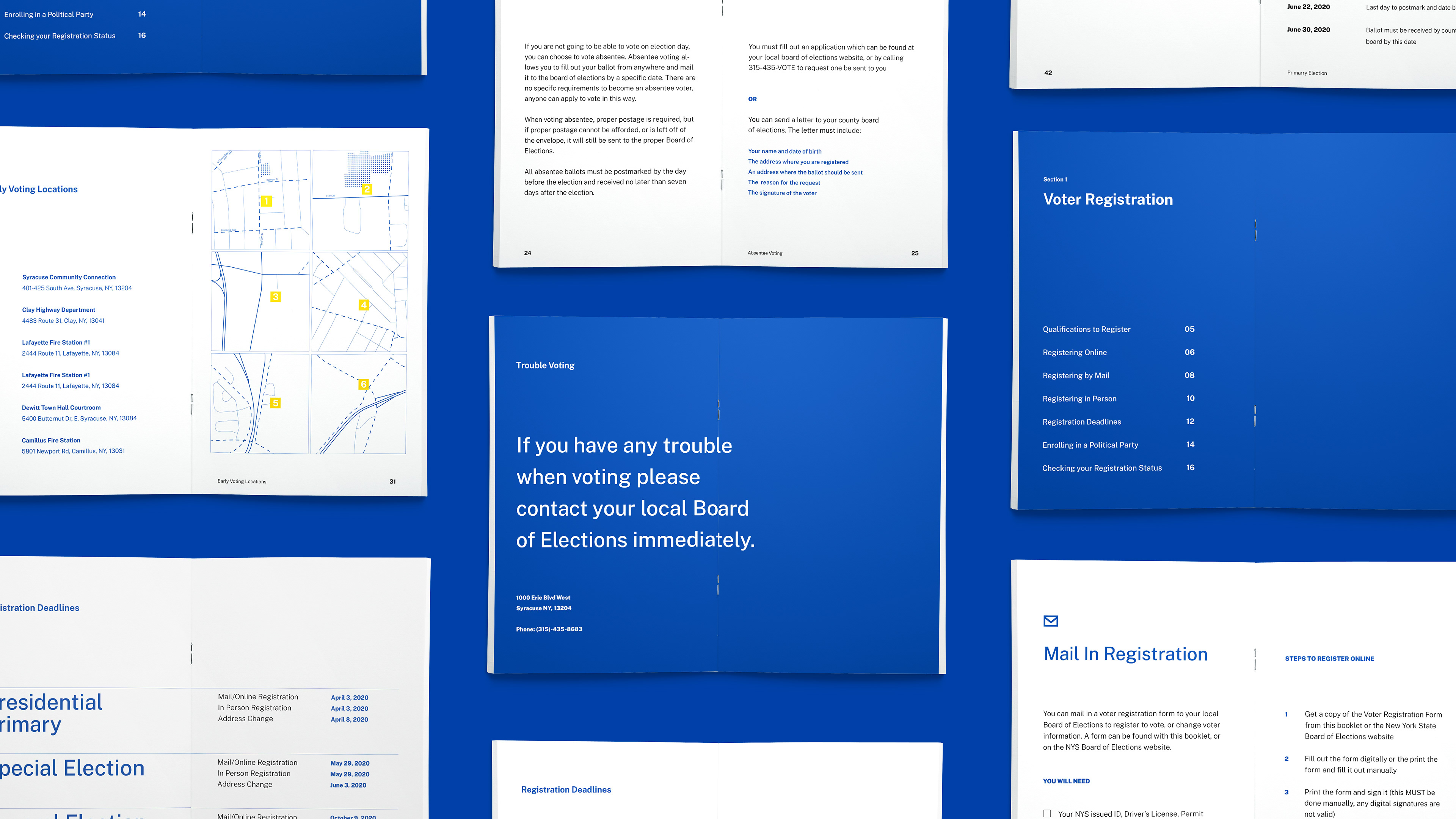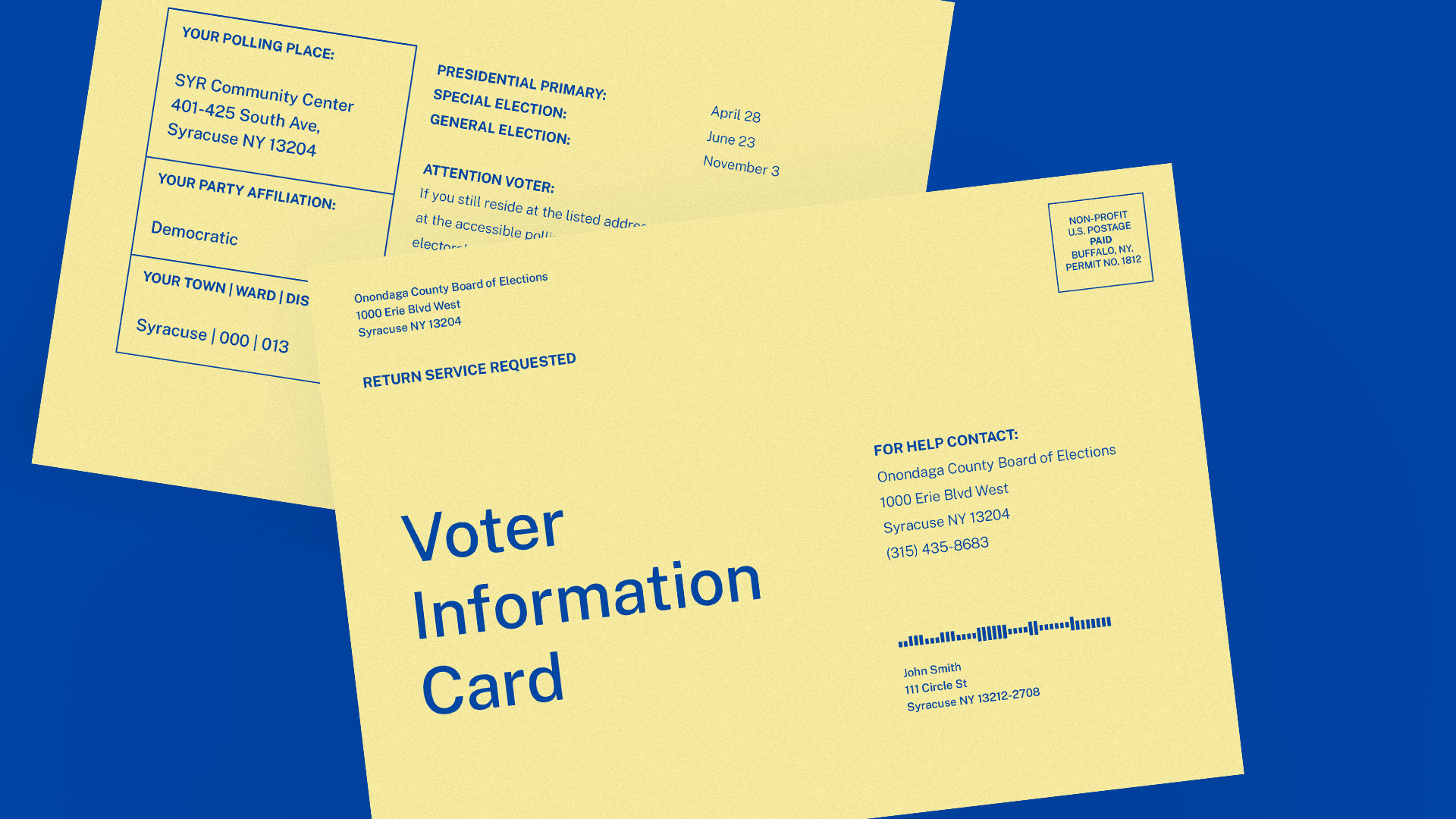 Voter outreach extends to social media platforms and other various applications, like posters, stickers and anything else that provides voters with more election knowledge.